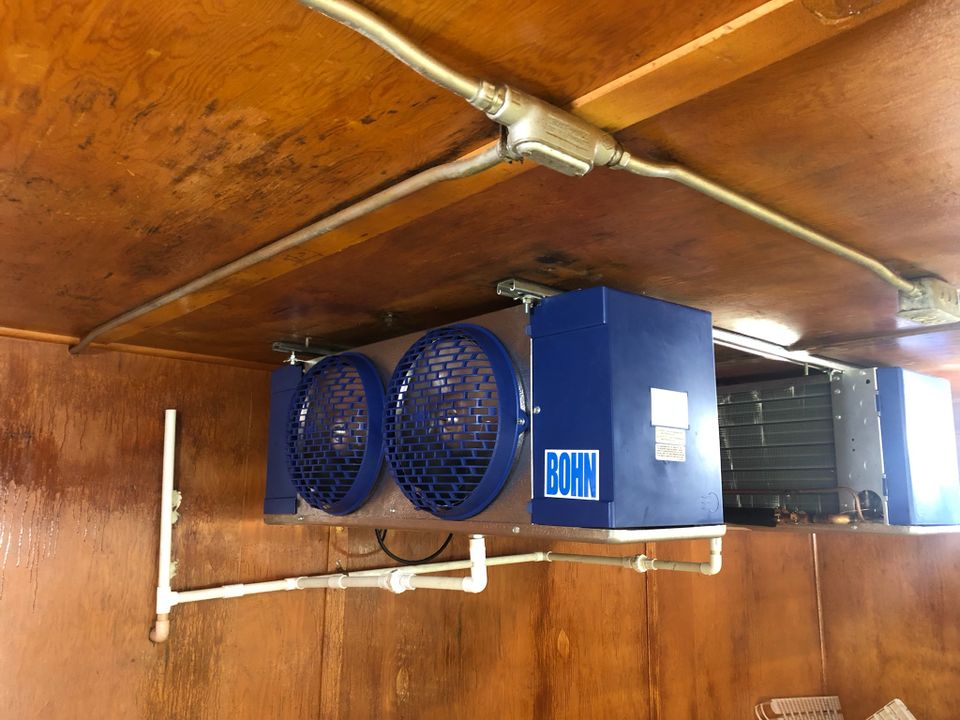 Heating and Cooling Specialists

About Cal-Coast Refrigeration Inc.
Cal-Coast Refrigeration Inc has been serving customers on the Central Coast since 1981. We strongly believe that every customer deserves energy-efficient options, fair prices, and amazing customer service. Our knowledgeable group of professionals with over 100 years of combined experience works together to provide top-of-the-line HVACR services. No job is too big or small for us.

We provide HVACR sales, installation, and service in the San Luis Obispo and Santa Barbara counties. Our professional team is bonded, insured, and has a proven track record for delivering excellent service every time. We can service, maintain, and install all makes and models of all HVACR equipment. If you would like a system consultation, go ahead and give us a call!

Trained Professionals


Meet Our Team 


Fun Facts
Why Does My Unit Seem to Run so Inefficiently?
One of the most common reasons behind seemingly ineffective refrigeration units is a simple one. Not performing the necessary preventative maintenance on the unit, not properly closing the unit, dirty gaskets (door seals), or broken gaskets all directly impact your refrigeration systems' effectivity and power consumption. If staff or customers don't close the units properly, the refrigerator works harder to replace the escaping air, using more energy and putting more stress on the appliance.
How Does My Unit Effect the Environment?
In the 1990s, it was discovered that traditional refrigerants, such as chlorofluorocarbons (CFCs), were massively contributing to climate change and ozone depletion. The industry underwent a huge revamp, moving towards natural refrigerants such as ammonia, so as to reduce the carbon footprint of their products. 

Will My Unit Use A Lot of Energy?
Did you know that commercial refrigeration units with LED lights use significantly less energy than other types of bulbs? In an effort to be more energy-conscious, businesses have been installing refrigeration systems with LED and even motion-activated lights to reduce their power consumption
How Important Is Ventilation Space?
Leaving too little space behind your refrigerator can cause it to overwork and consume more power! Your commercial refrigeration unit's manual will usually stipulate the recommended ventilation space, and it is best to follow this closely. If you don't have access to your manual anymore, 2 inches is a generally suitable ventilation space to leave behind your units. Remember, your manual's recommendation is best.

Frequently Asked Questions
What is the average life of a Commercial HVAC unit?
It is possible that HVAC units can last 15 to 20 years assuming they are properly maintained. We can help you prolong the life of all your mechanical equipment not just your HVAC. You may need an occasional repair along the way, but Cal-Coast Refrigeration Inc. can usually catch and fix small problems during our quarterly Preventative Maintenance.
 
What is the cost of a new system?
This will depend on the size of your Commercial space, needs, and the type of unit. Cal Coast Refrigeration Inc. will schedule a free estimate and recommend the best possible scenario with options that you can choose from. Keep in mind that if money is an issue, we can help you explore different financing options.
 
What is SEER?
This refers to the Seasonal Energy Efficiency Rating (SEER). Every air conditioner has one. The higher the number, the more efficient your unit is. The current industry minimum is 13 for new air conditioners, but some cutting-edge equipment can reach a SEER as high as 21. While a unit with a higher SEER may have a higher initial cost, the lower monthly operating costs would save you money over the life of the system.
 
Should I set my thermostat fan switch to "auto" or "on" when running my AC?
In the interest of keeping cooling costs down, you can use the "auto" setting so that the fan runs only when needed to maintain the set temperature. However, if you prefer a more consistent temperature, then the "on" setting will ensure uninterrupted airflow. We recommend in a commercial setting during operating hours you keep the fan "on" for constant circulation in the space to keep a more even temperature.
 
How often does my Commercial HVAC unit need maintenance?
On average, we recommend every 3 months or quarterly. Of course, certain scenarios will dictate weather you will need to do it less or more according to the environment, and use of your equipment. Routine preventative service will help extend the life of all your mechanical equipment.
 

Contact us today for a free estimate or to request service.